Together
Together
Deeply connect with others around topics that matter.
Group Relationships
Utilize rich media messaging to engage with other members of the group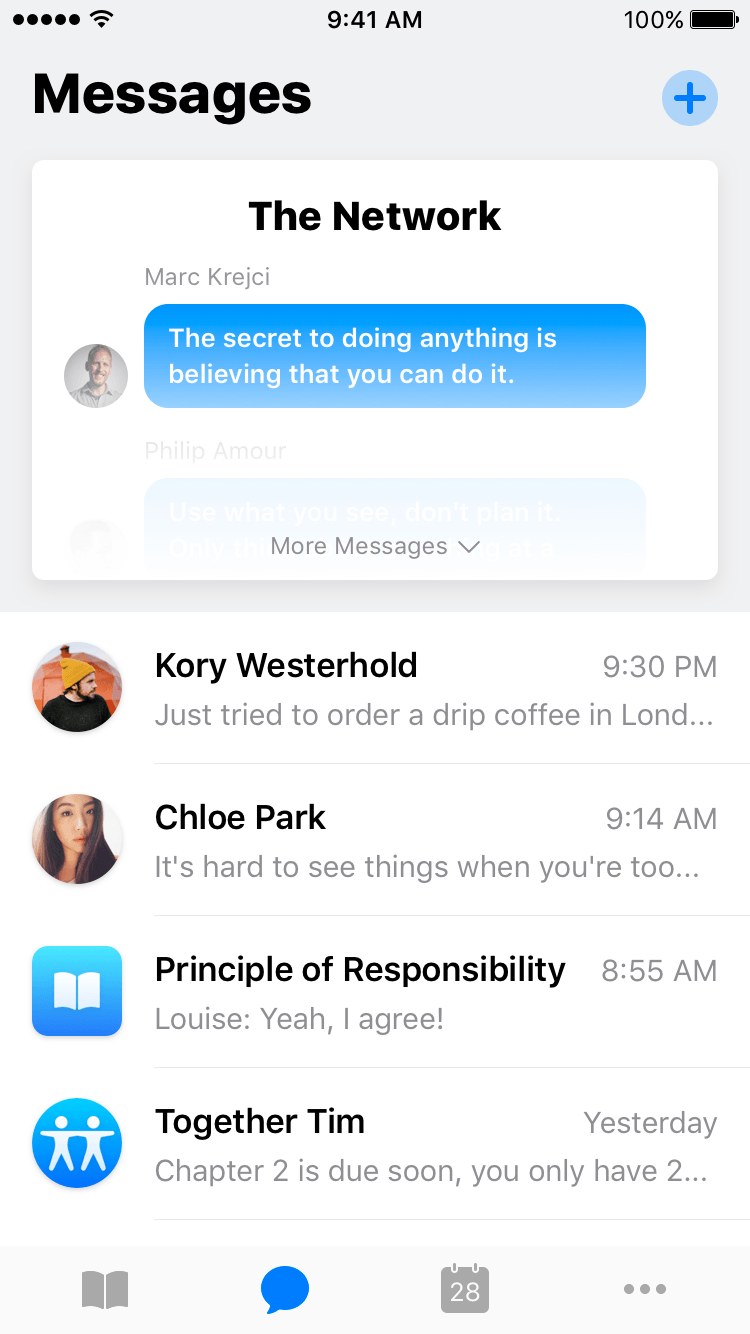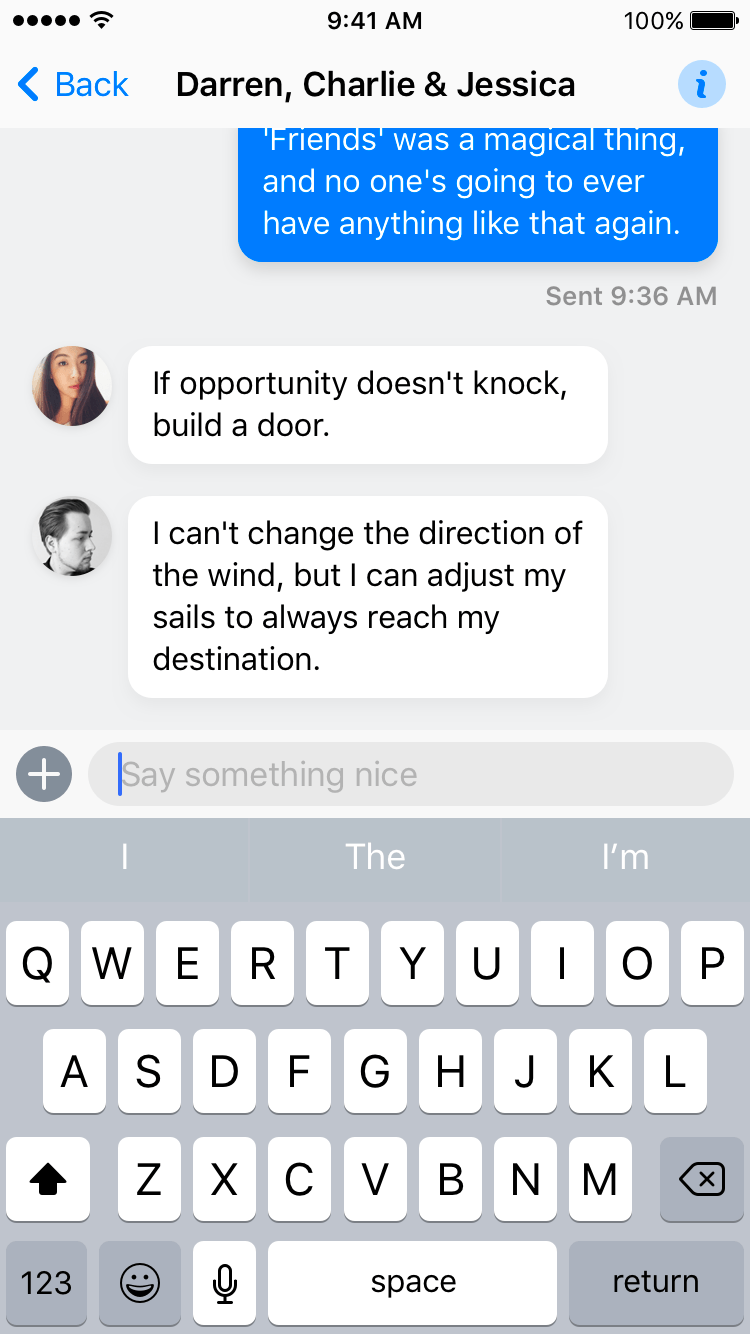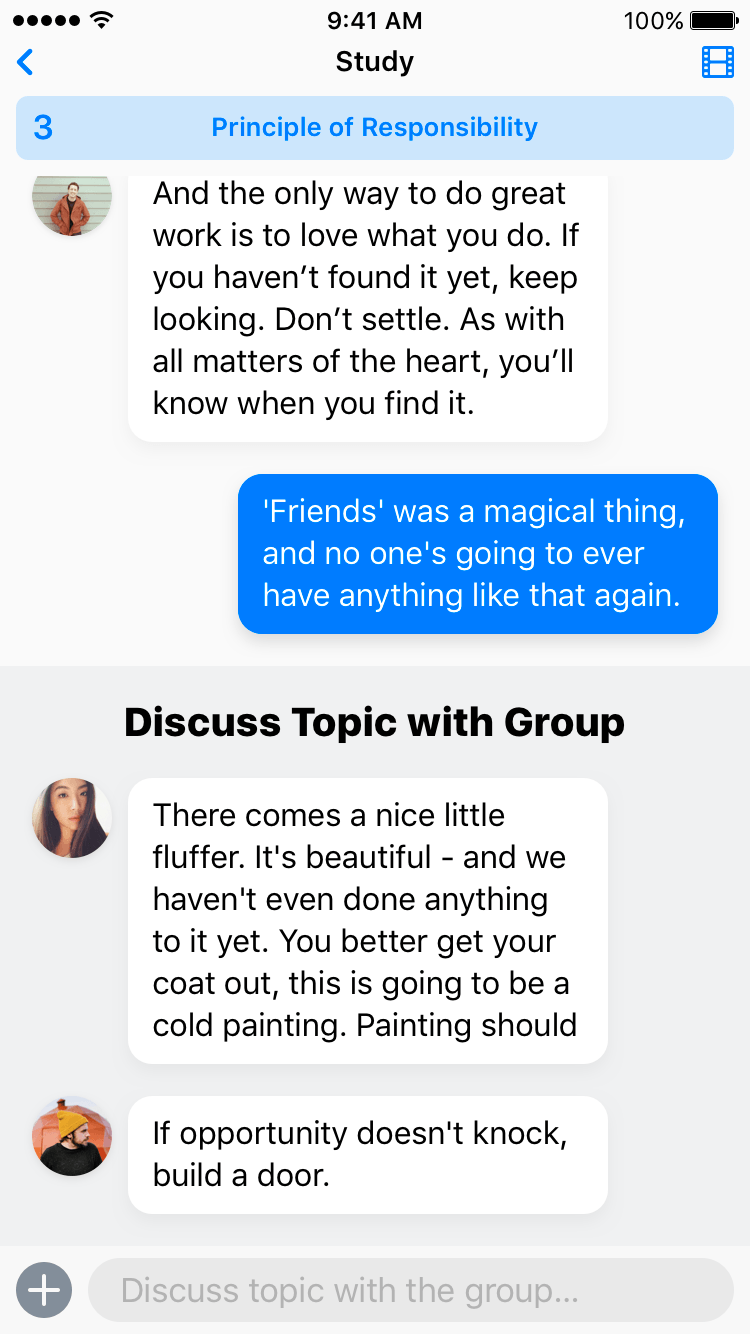 Collaborative Learning
Grow together by deep diving into custom guided study programs.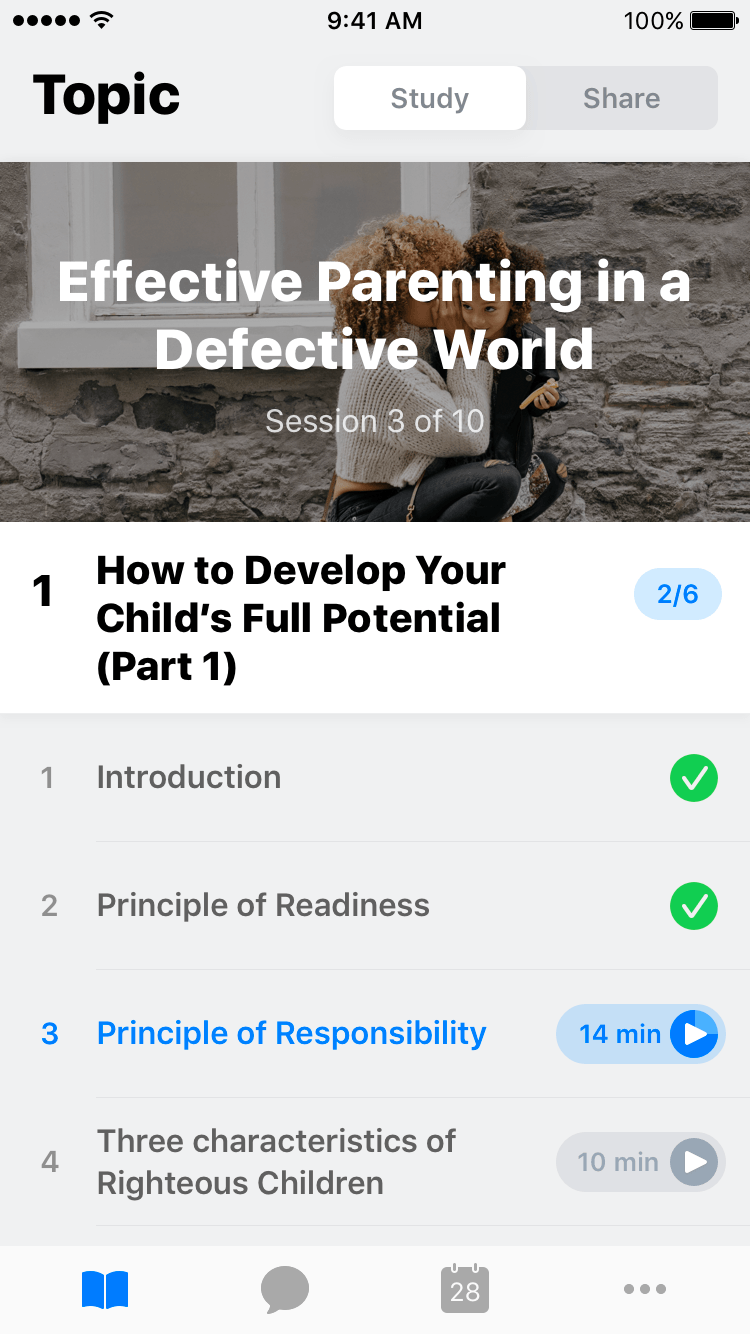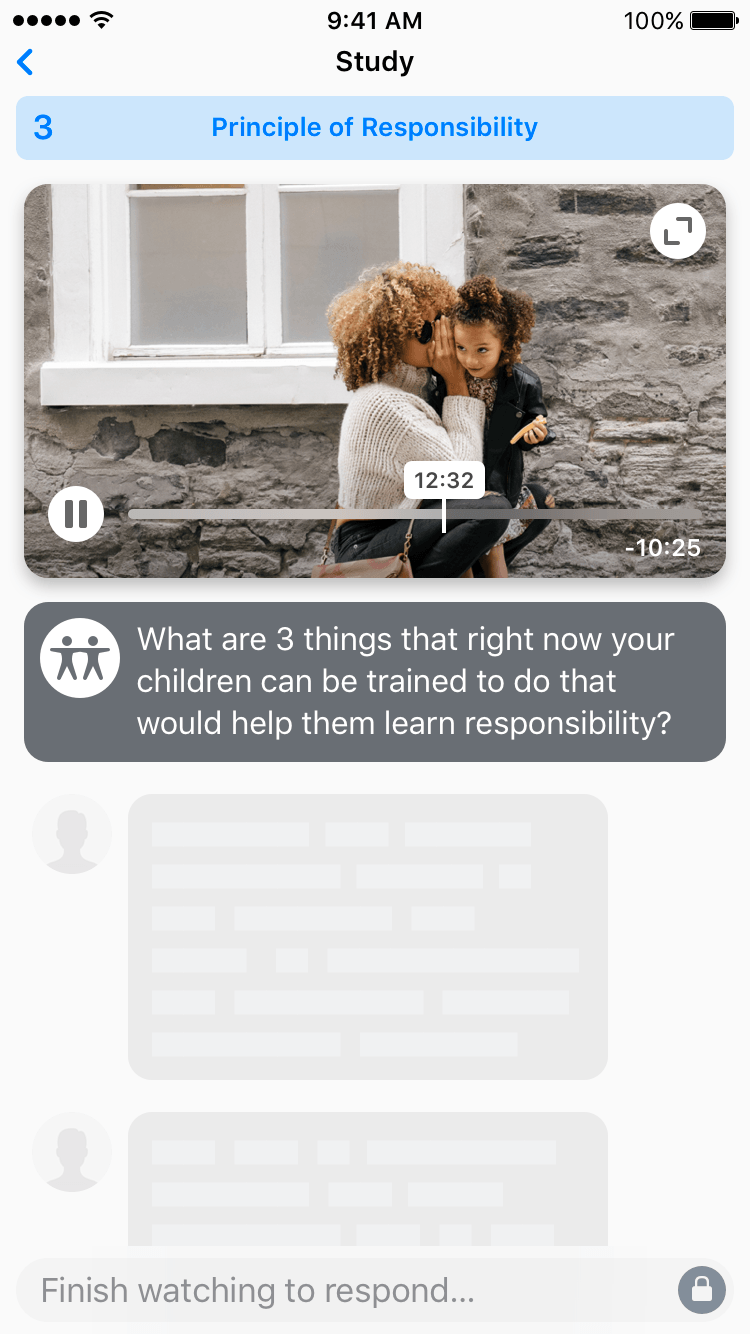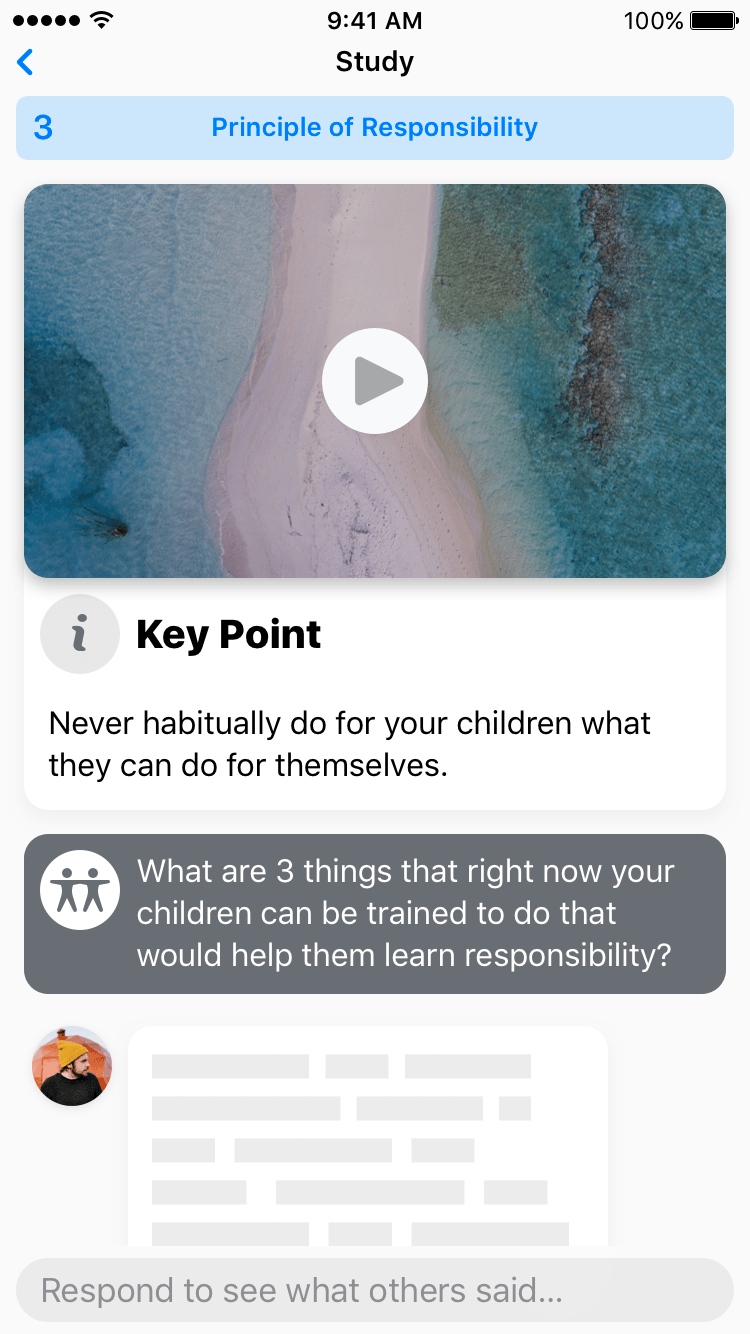 Intentional Encounters
Coordinate activities together as a group both physically and virtually.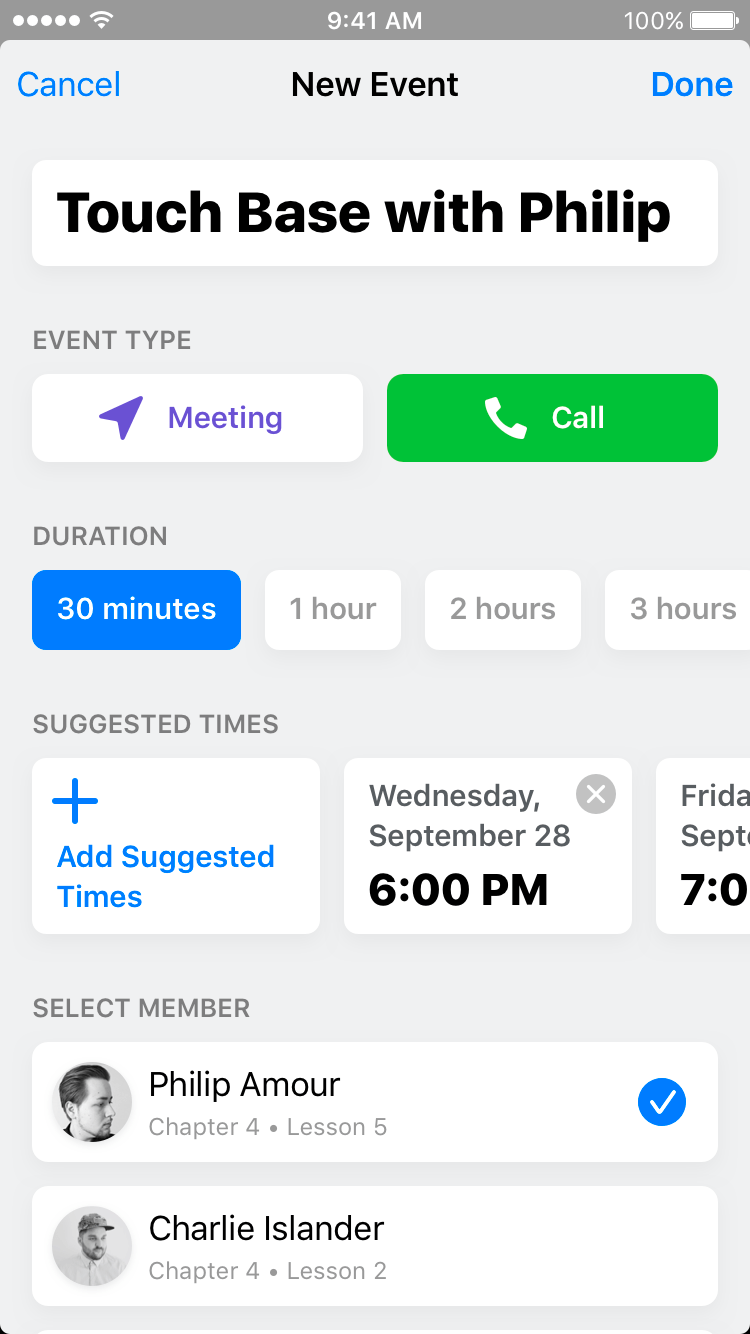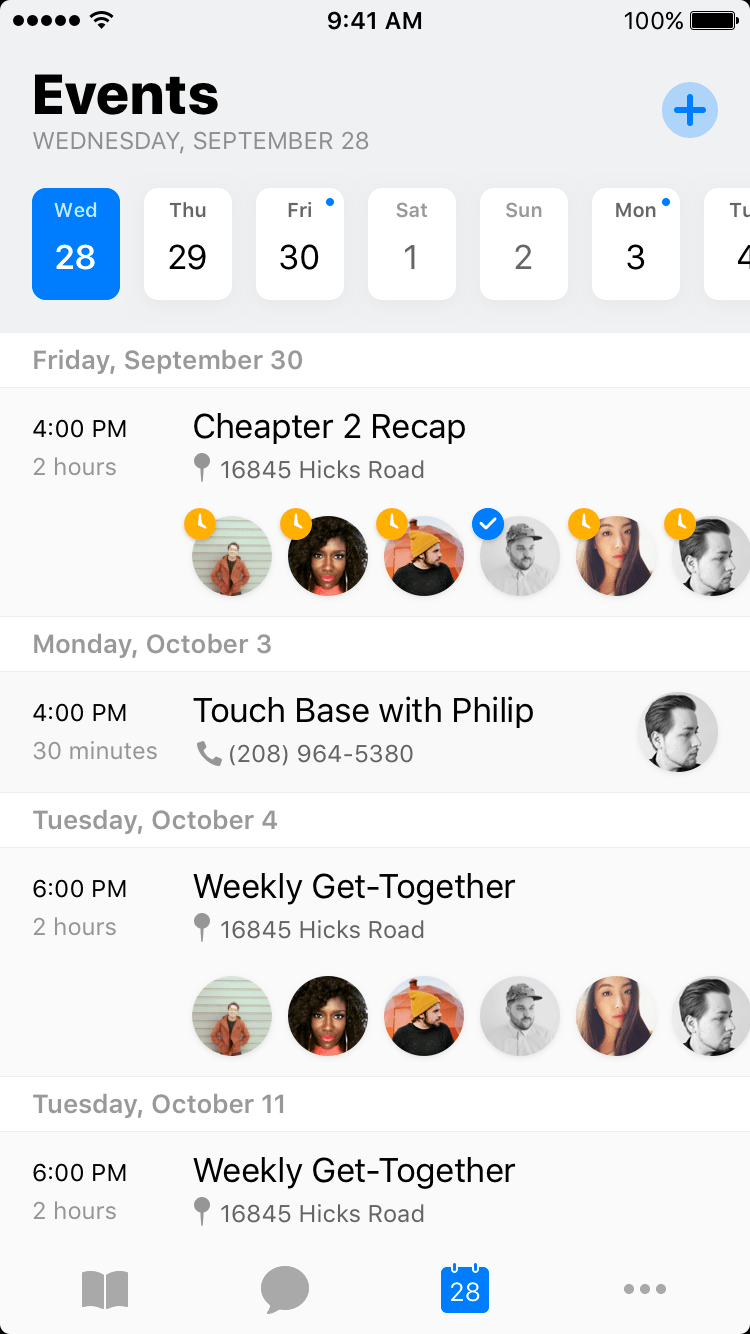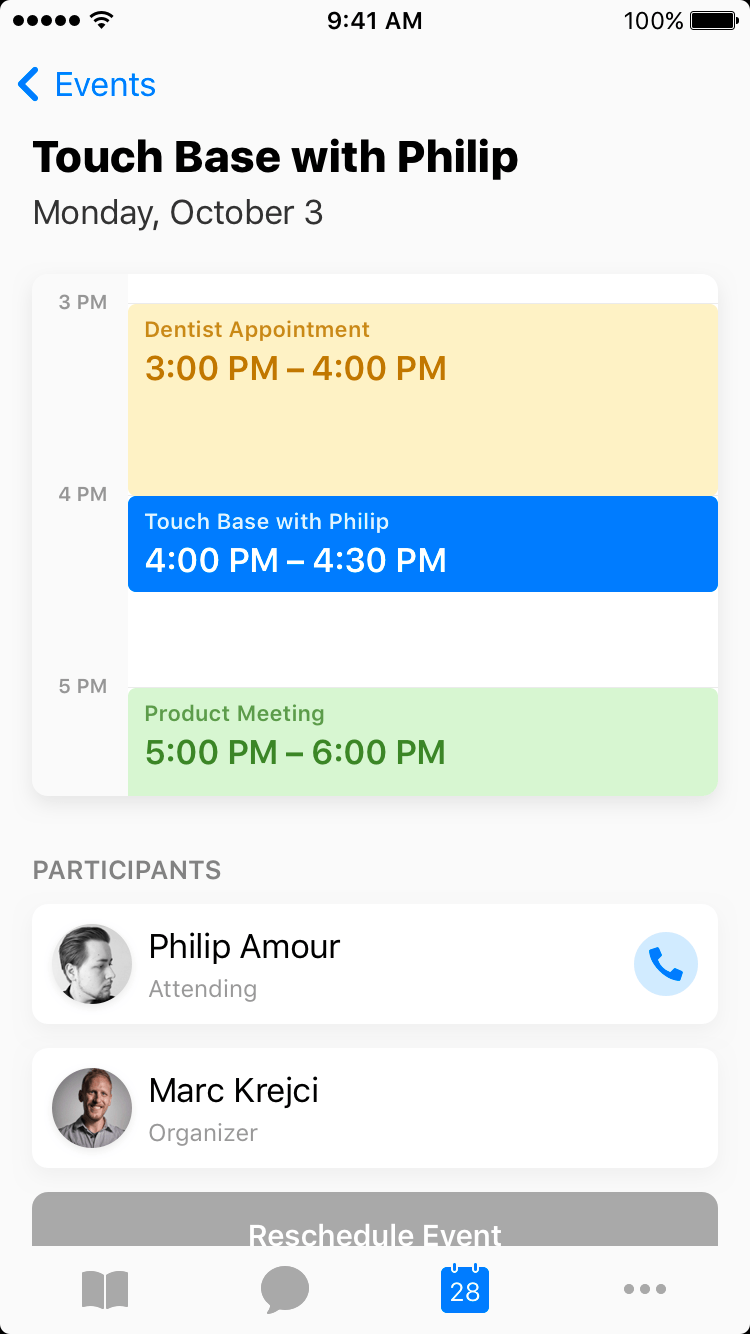 Personalized Interactions
Group leaders benefit from assistive interaction prompts and workflows.